How to Allow Sounds to be HEARD During Recording?
Note: By default, you can listen to the sounds during recording. We list this configuration here for troubleshooting only.
Although Virtual Audio Streaming is virtual audio card software, it can relay audios to your real audio card to play in real-time.
1) Open Virtual Audio Streaming main Window, then switch to the 'output audio to real sound card' panel in Virtual Audio Streaming;
2) Select your Physical Sound Card from the drop box. If the 'select your real audio card' box is grey, click the stop button to enable it.
3) After clicking the 'start' button you will find all the sounds you are recording from virtual audio streaming is also streamed to your real sound card. With this configuration on, you should hear all sounds without problem.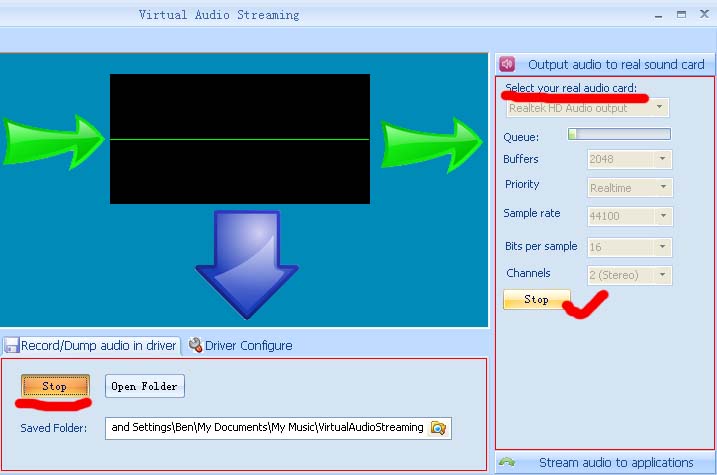 If you still can not hear sounds after the above configuration, please check:
1) Make sure you select correct physical sound card. Many laptops show several audio output devices. See below screenshot for an example: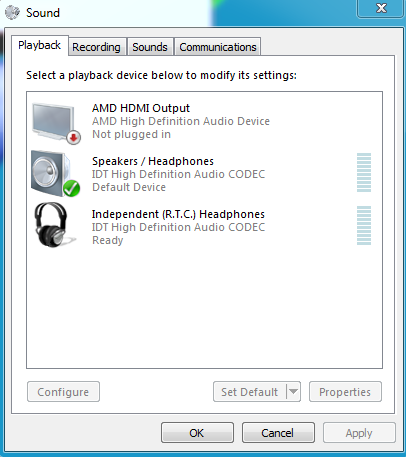 There are three audio output devices available on the computer, but only the Speaker/Headphone works without plugging an audio jack or a headphone.
2) Also check if you mute the volume of either Virtual Audio Streaming or the physical audio card or not. See below screenshot: