How to stream audio files, music, Internet radio on sound broadcasting website?
If you are a user of online broadcasting sites, such as Justin.tv, singsnap.com, you will know these streaming websites only allow physical microphone to input your voice. So, how to broadcast audio files on Internet? The answer is using Virtual Audio Streaming.
Besides working as virtual sound card output device, Virtual Audio Streaming can also act as a virtual microphone, which means you can play audio files as if the audio was from your real microphone. Therefore, with Virtual Audio Streaming, you can stream pre-recorded audio files or music to those sites.
First, you need to set Virtual Audio Streaming as the system default sound playback/recording device. You can do this by clicking the 'set virtual audio streaming as the default sound playback device' button in Virtual Audio Streaming.
XP: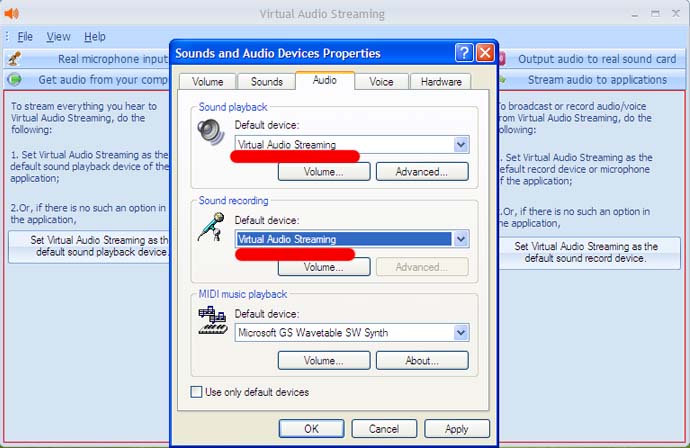 Vista/Windows 7: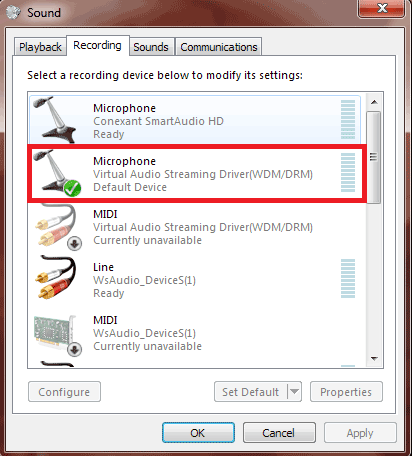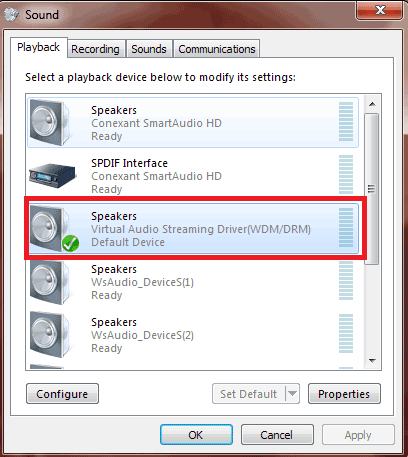 After finishing the above configurations, you are ready to stream audio on Internet. Some examples are given below:
1) Configuration on Skype:
First, select Virtual Audio Streaming as the input Microphone on the options dialog of Skype.
Next, use your favorite music player to play a music file, and then you will find the music is streamed to Skype automatically.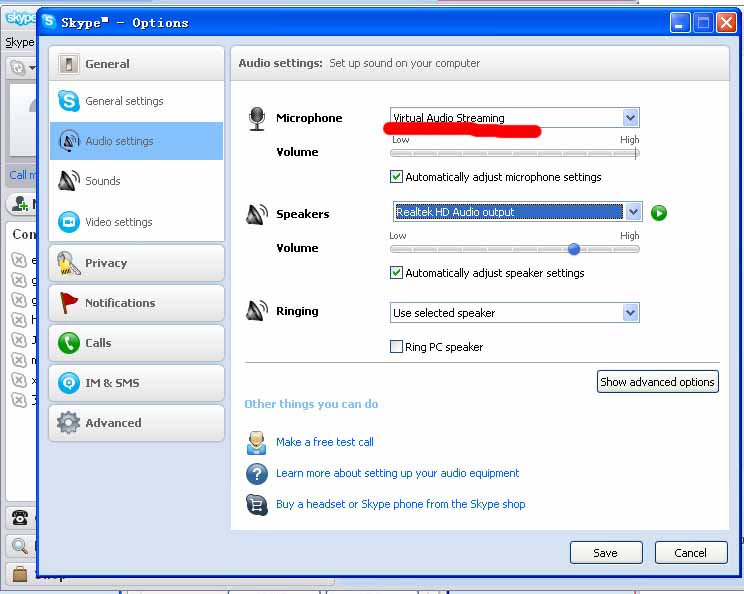 2) Configuration on Flash Based website, such as justin.tv, singsnap.com, etc.:
First, right click on the flash video and select 'settings' in the context menu.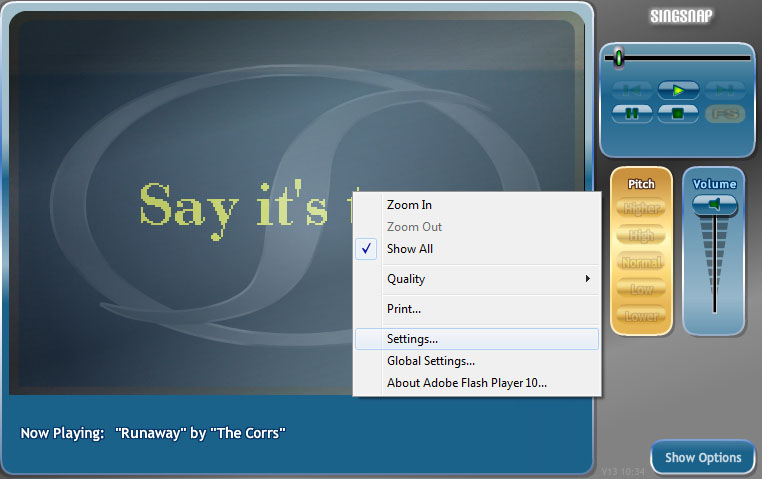 Second, switch to the microphone setting, select Virtual Audio Streaming driver in the drop box. Now you will hear the audio files on singsnap.com.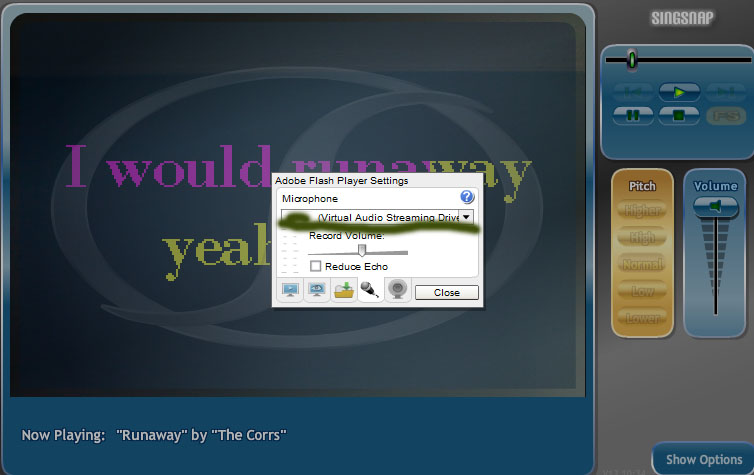 Enjoy your own audio channel on Internet!